Welcome home campaign is being held !!
An emergency has occurred !!
We received a report that various animals ran away and got lost in Puracolle!!
Apparently, it seems to be some of them who wants to stand out, and it will appear on the camera screen after winning the prize.
Please find it early and protect it so that you can return home safely !!
If it appears on the camera after acquisition,

【You will get a "welcome home" bonus !!】
Many Animals
Rabbit Pyonchan
Chick's Piko-chan
100 points
200 points
300 points
After the adquisition check the GET video!


①Tap My Page at the top right of the TOP page.
②Tap the winning prize album.

The video may appear suddenly at the end, so please check firmly untill the end !!
[Point receiving method]
① Tap at MY PAGE on the top right of the page.
② Tap Inquiry.
③ Tap the inquiry about the play.
④ Select the target acquisition video...
⑤ Please send a message saying "Animal obtained"!!"
Example: An animal appeared!! Animal obtained"!!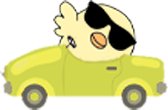 Animals rumors ①
They seems to appear flying even if you didn't adquired a prize!!
Animals rumors ②
There seems to be days when animals fly around !?
Animals rumors ③
Double the points you can get! here seems to be a time zone when you can double it!?
Check out the videos you've earned right now!!
【To customers】
* The acquired video is valid only once.
* The acquired video is valid until 23:59 on the day.
After 24:00, yesterday's video will be invalid.
* This event can be used unlimitedly per person per day.
* It may take some time for points to be awarded as support will check the acquired videos.

If you have any questions, please feel free to contact us!!
Puracolle Team